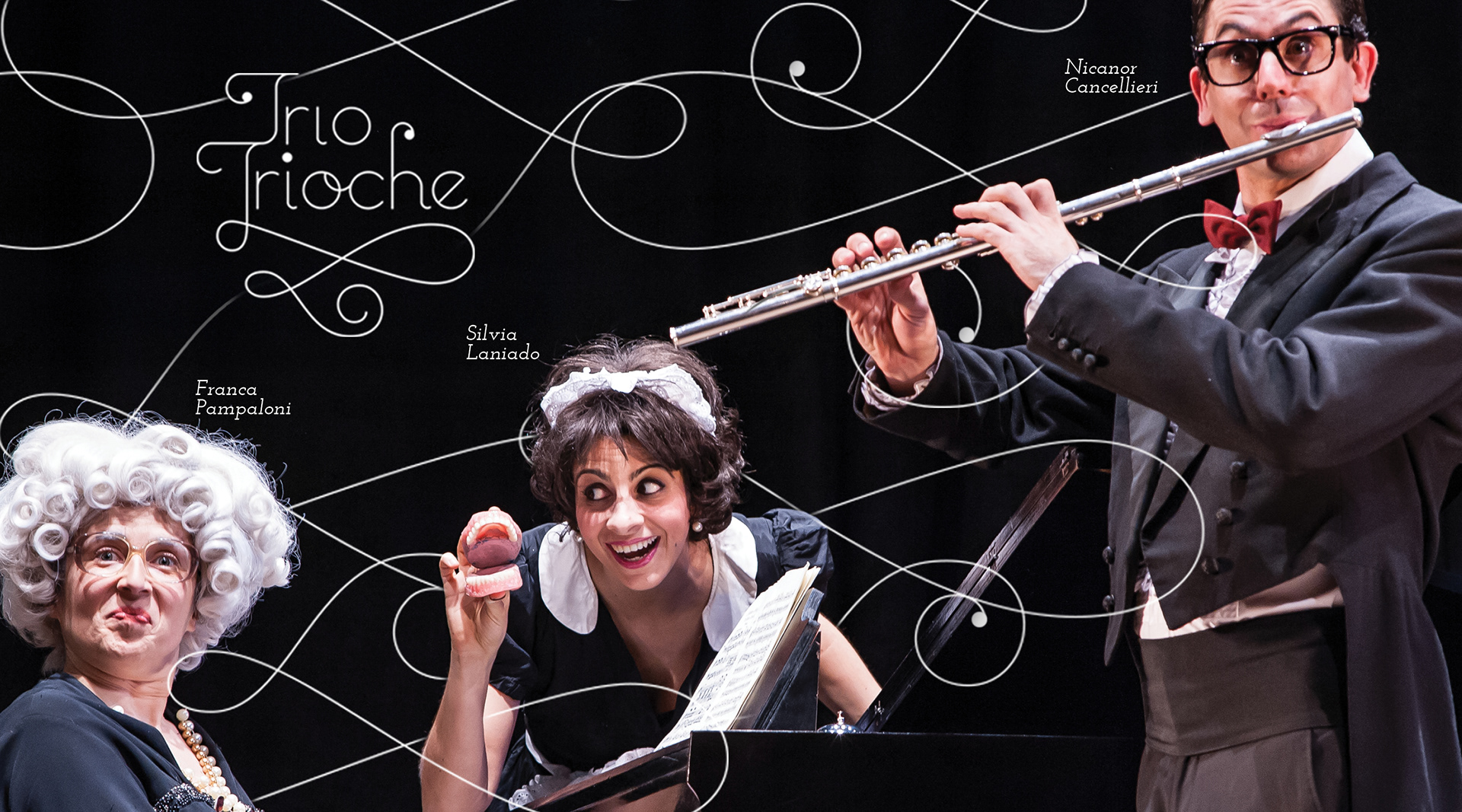 Trio Trioche
is a company of actors who aim to communicate through the blending of physical theatre, clown acts and vocal and instrumental virtuosity. Everything is conveyed without the spoken word, but only using gestures and through the play of  the most beautiful opera arias and musical pieces.
Their show,
Troppe Arie
, is a comedy full of fun and virtuoso performances of classical and modern music.

This double-face nature, made on one hand by the musical elegance and on the other by the fun of the story, is represented by a clean and monoline logo accompanied by a set of papercraft like illustrations.

The B&W colour scheme, reminding of the three characters dress-code, is a declared reference to the musical notes on the pentagram. 
​​​​​​​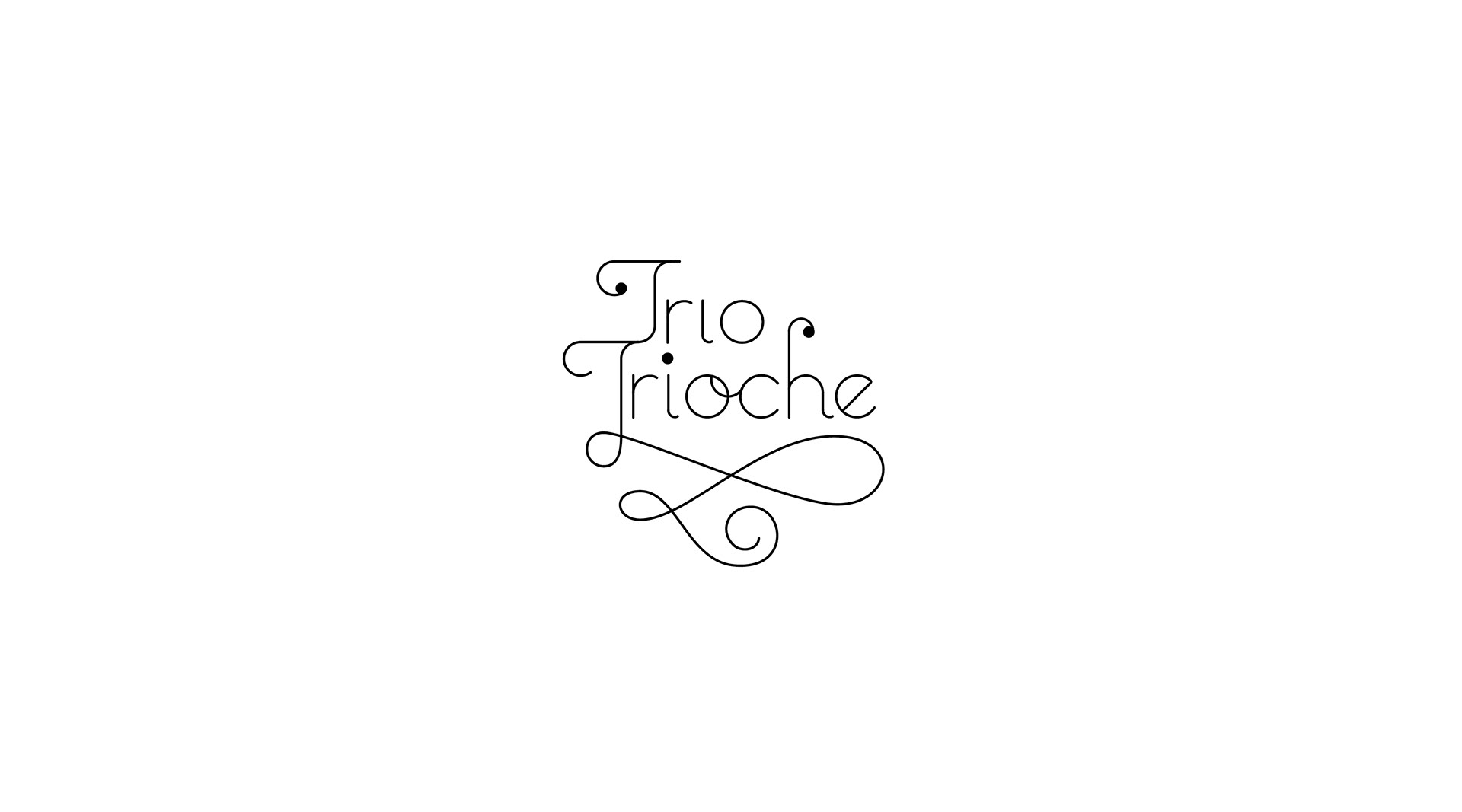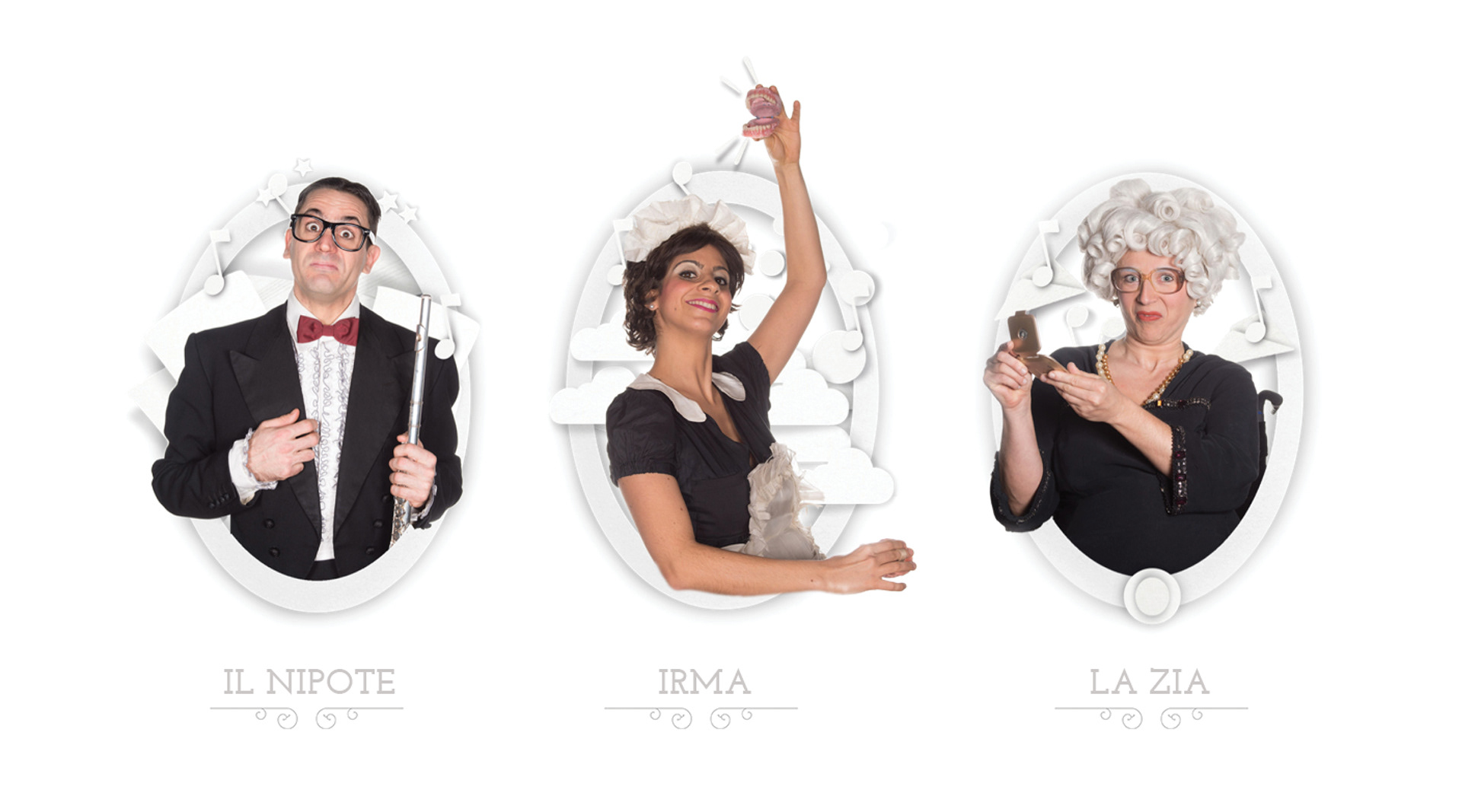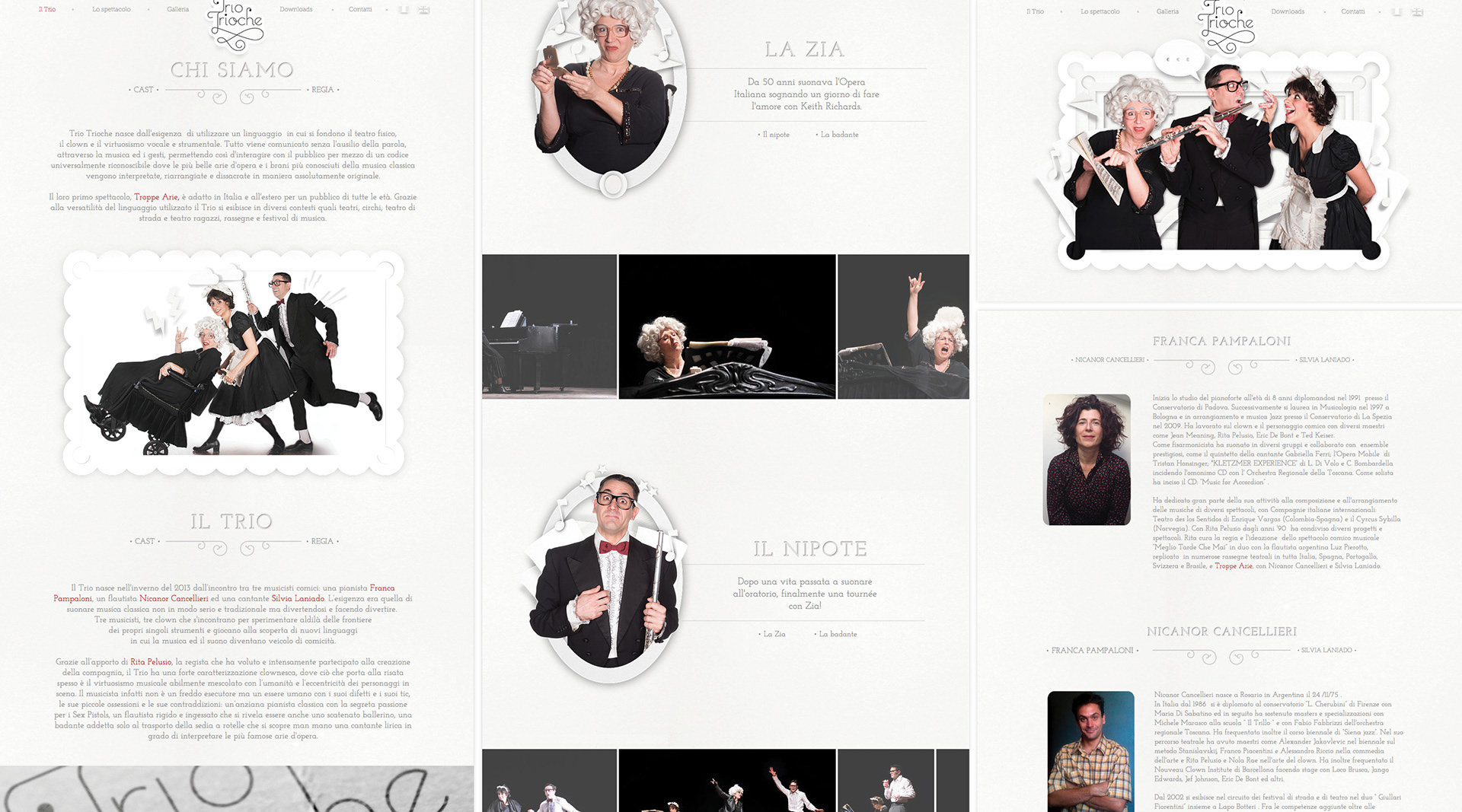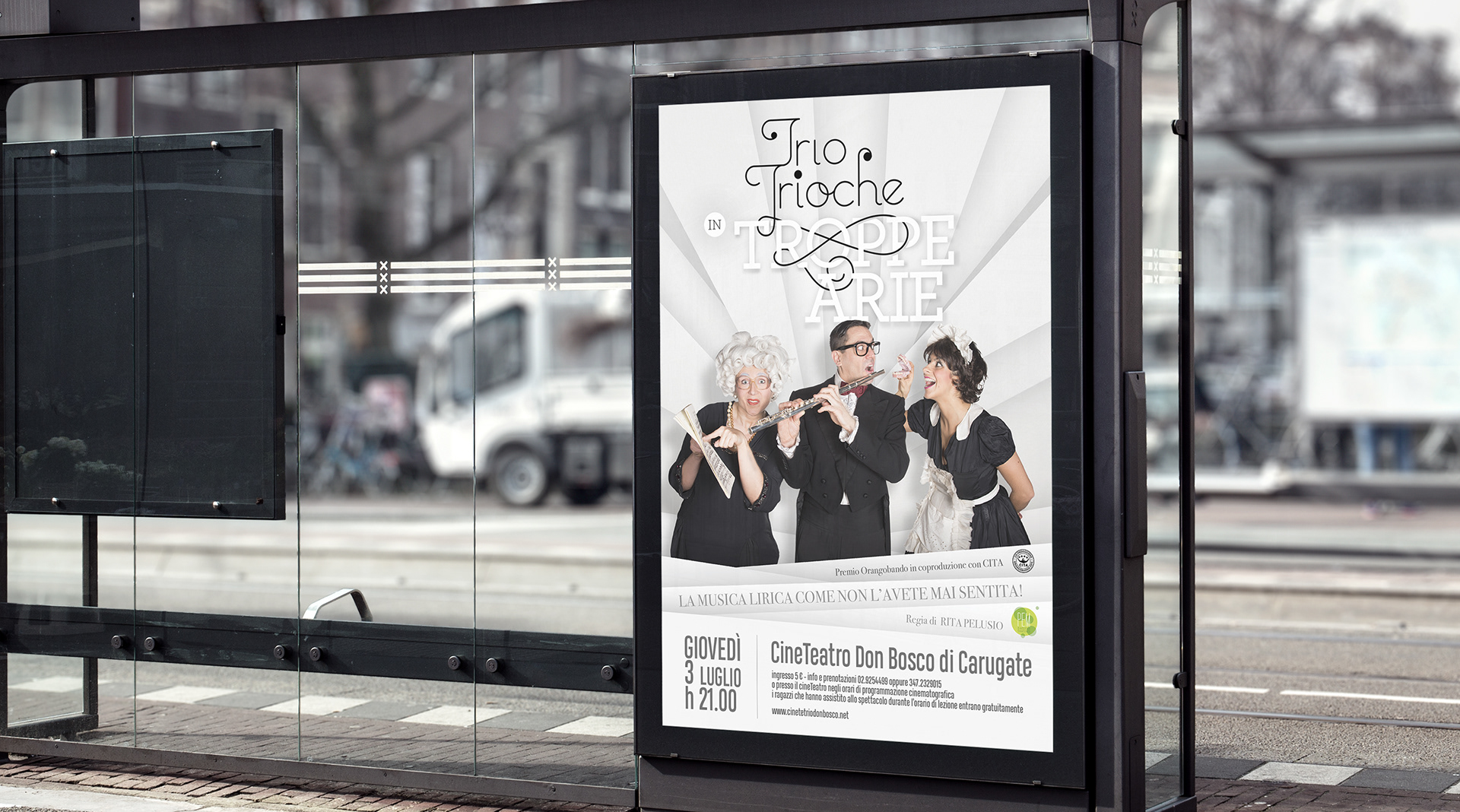 – What often sparks laughter in the audience
is the skillful blend of musical flair
with the eccentric personalities of the performers.