The typographic project
Napo & Leon
is born to remember the historical origins of slab serif typefaces, engraved on the wooden weapon boxes during the Napoleon campaigns of Egypt.
Napo is the serif typeface, developed at first only into the light and bold weights.
As matching companion was then designed the sans serif font Leon. The typeface has semi-condensed proportions, with a high ratio of ascenders/descenders with the x height. 
The aim of the visual project is to show how a traditional and historical-shaped typeface can be used in a contemporary and unconventional way.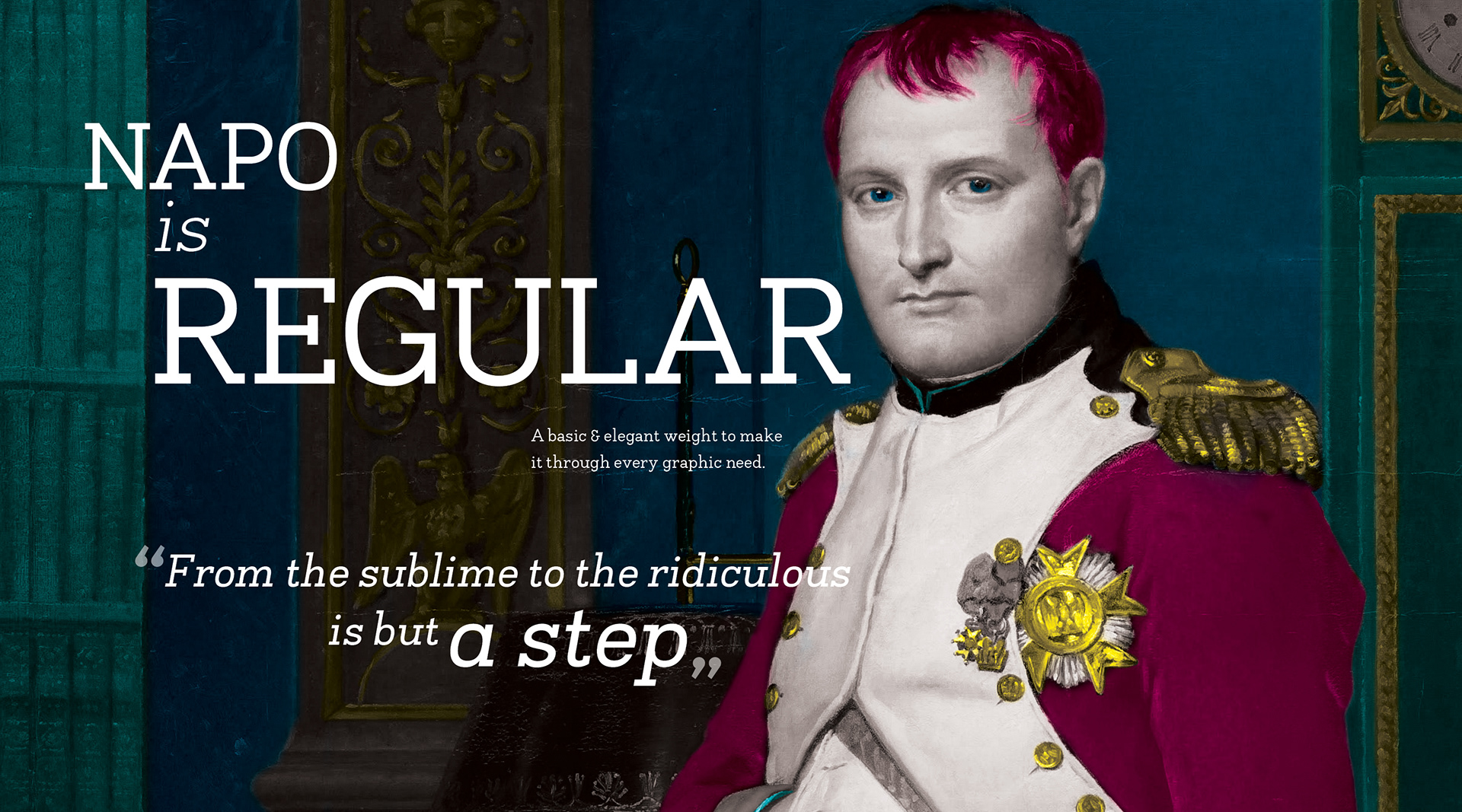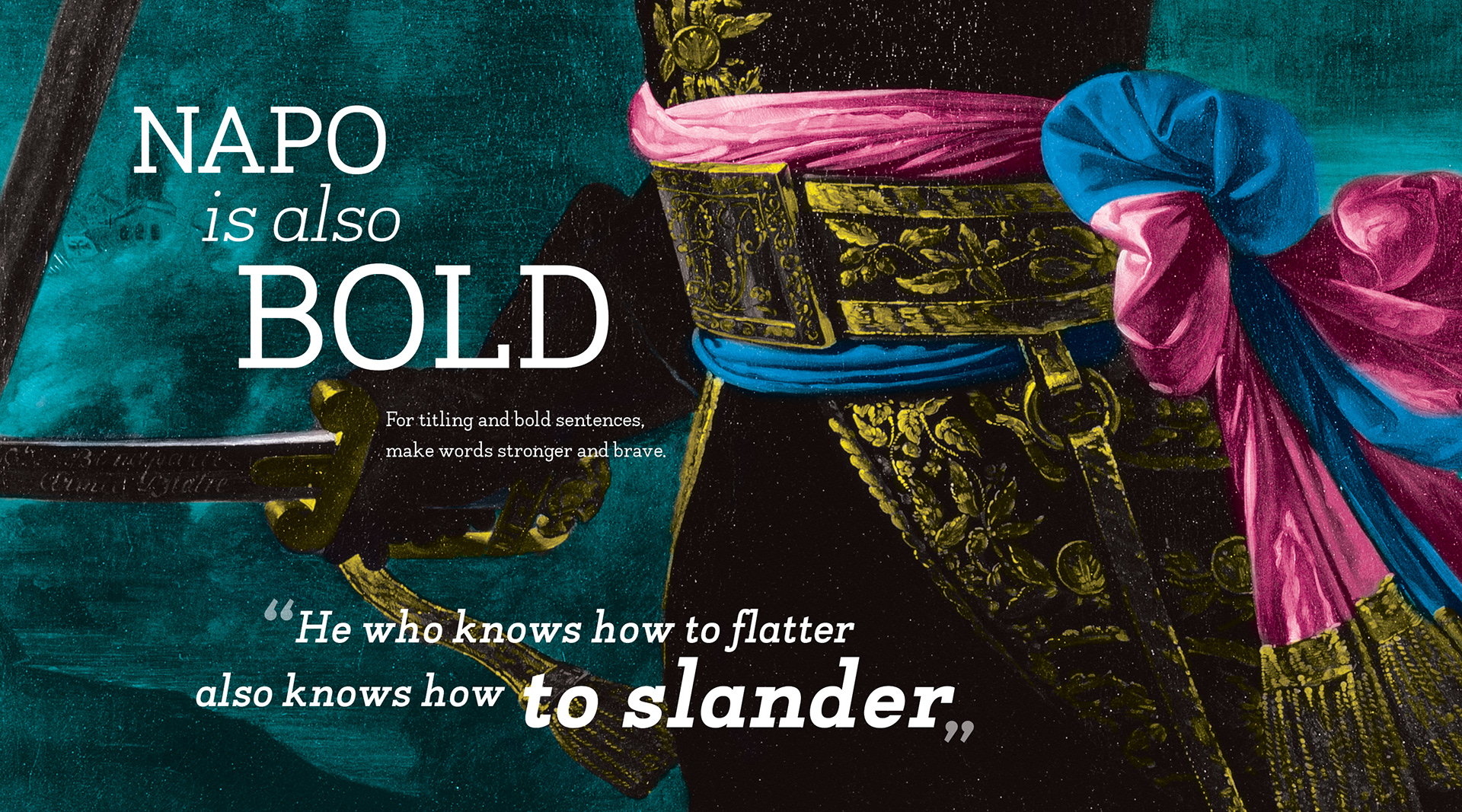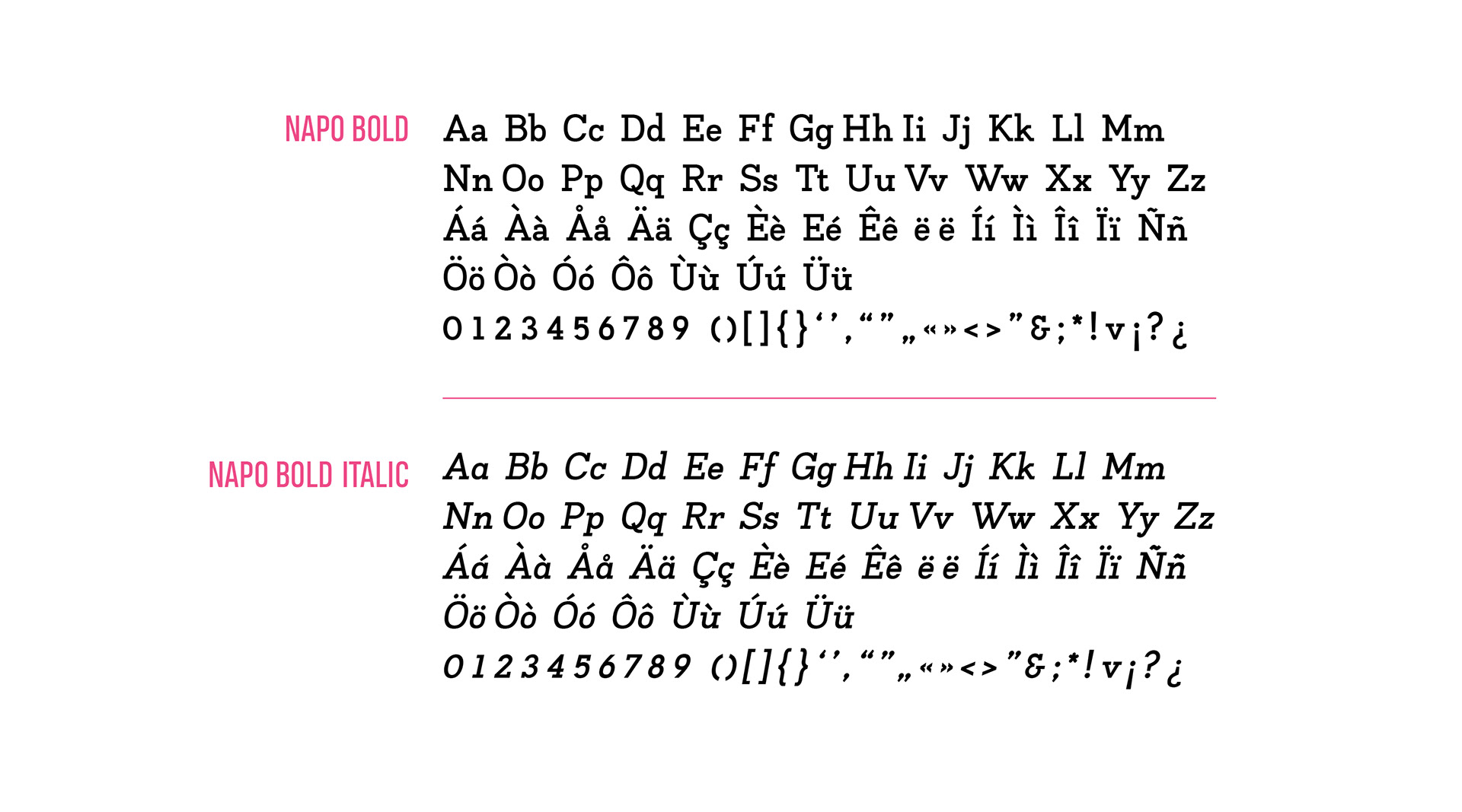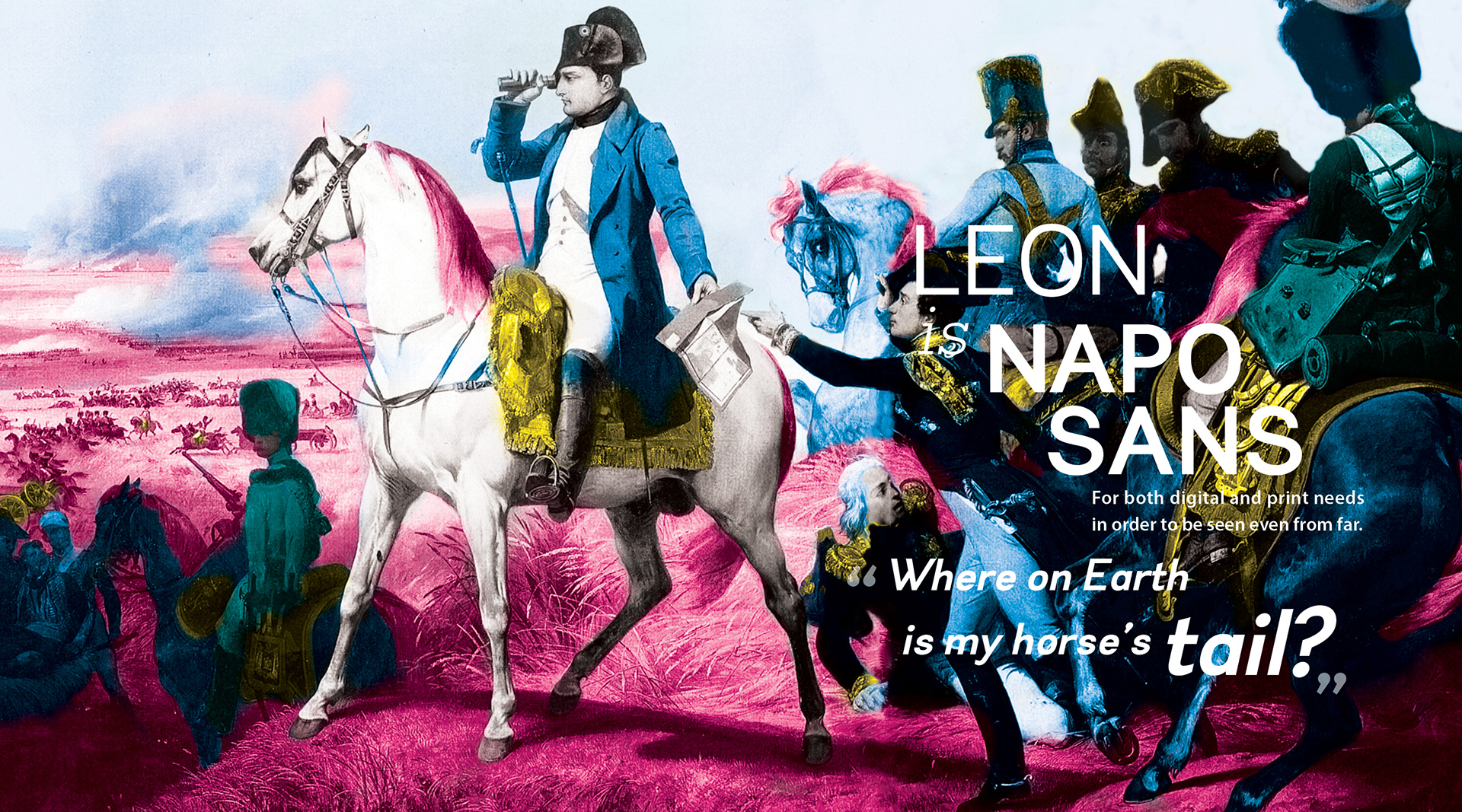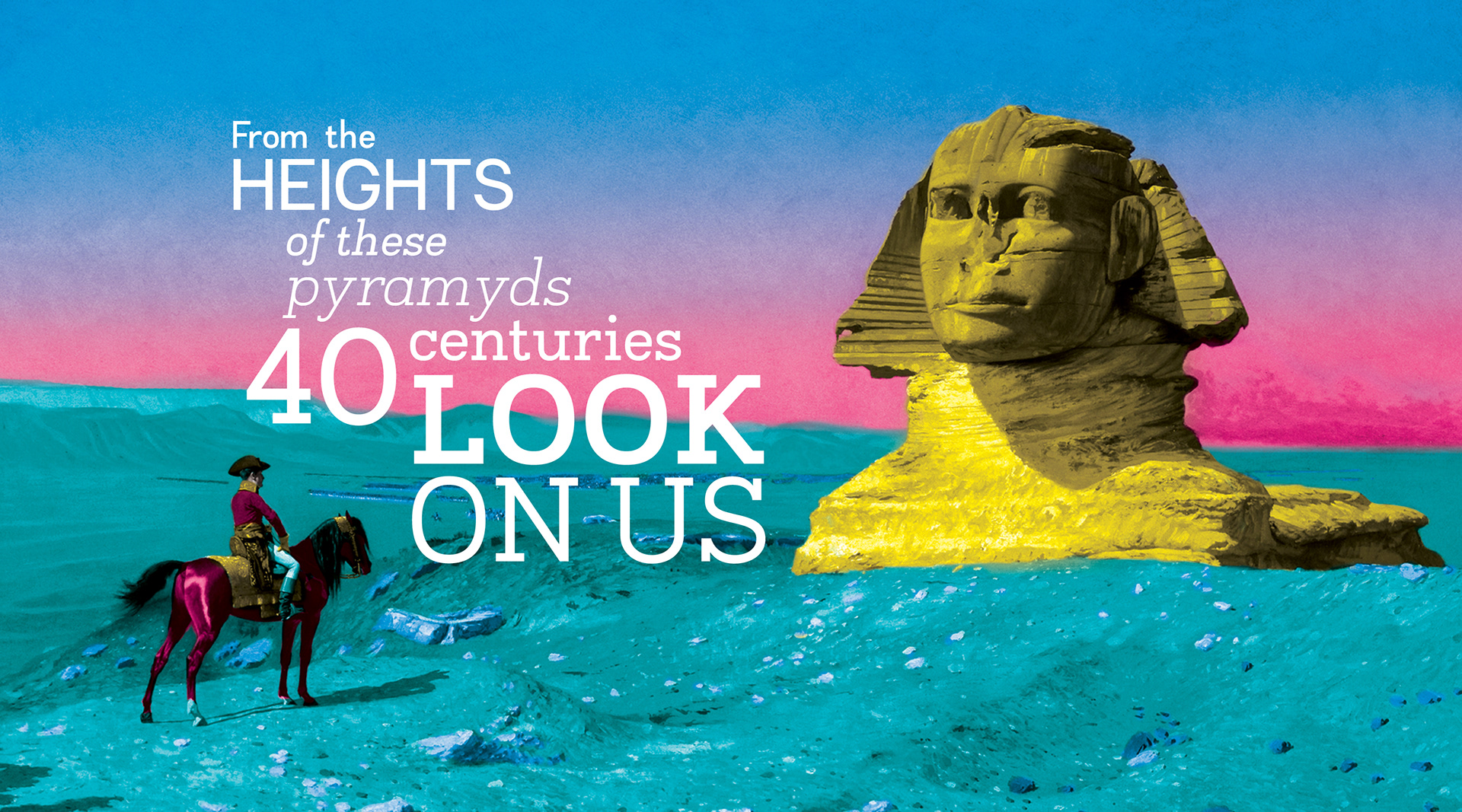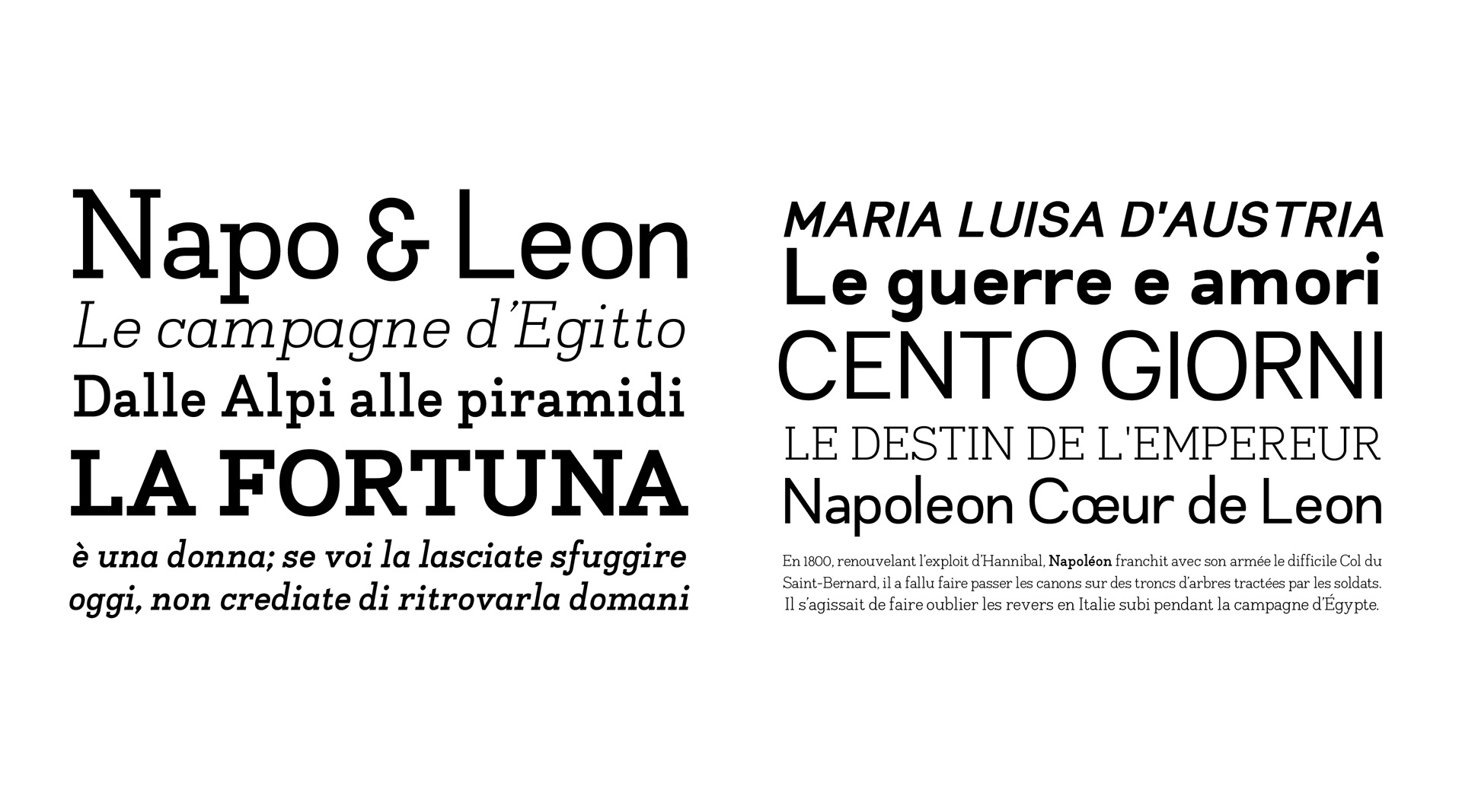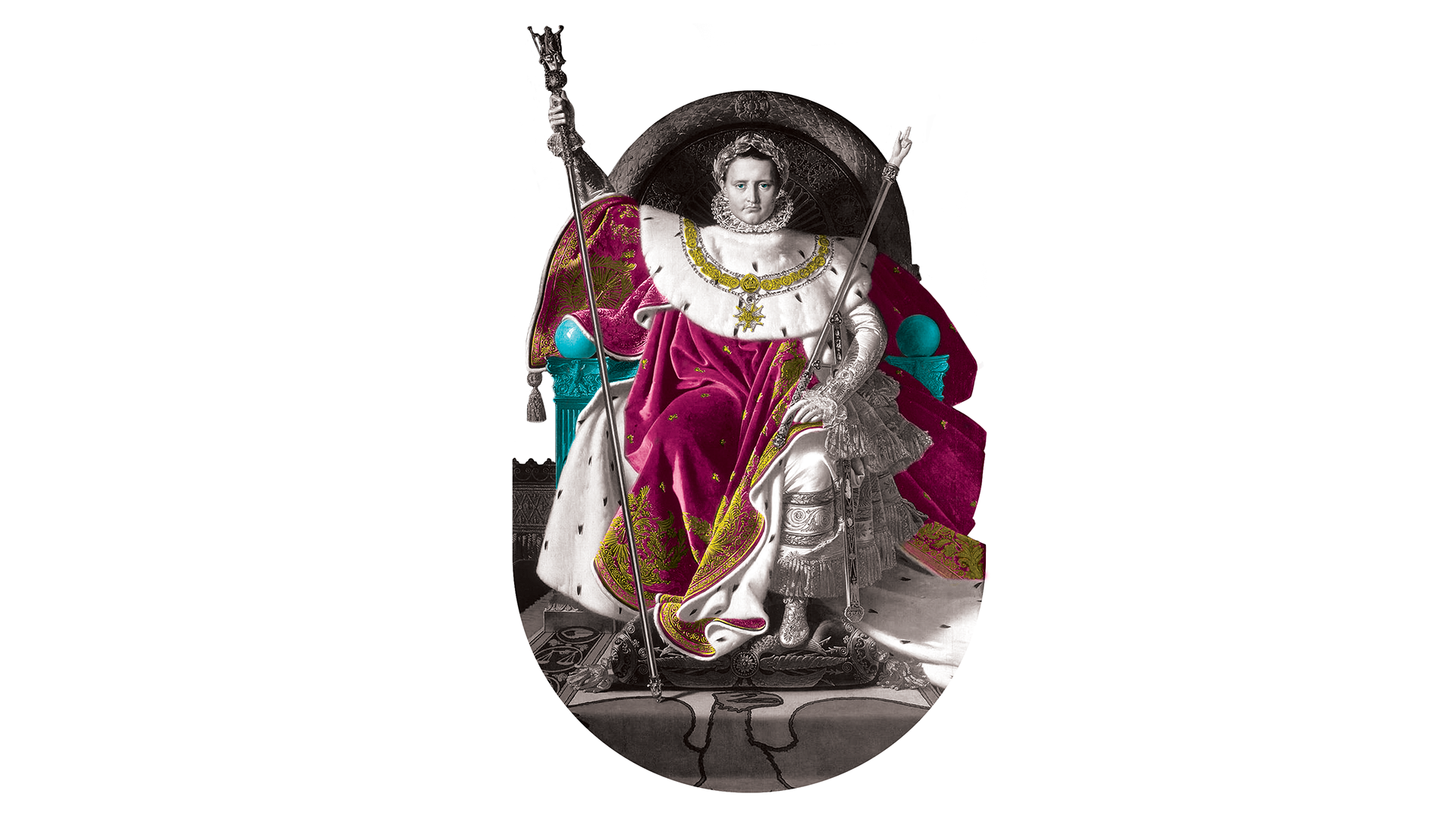 Artworks based on the following paintings:
Jacques Louis David - Napoleon crossing the Alps
Jacques Louis David - The Emperor Napoleon in His Study at the Tuileries
Antoine Jean Gros - Napoleon Bonaparte on the Bridge at Arcole
Horace Vernet - Napoleon at the Battle of Wagram
Jean-Auguste-Dominique Ingres - Napoleon on his Imperial Throne
Jean-Léon Gérôme - Bonaparte Before the Sphinx