Played by young talents for a junior audience,
Il pirata Barbastrisce
is a contemporary opera that debuted in Teatro del Giglio, Lucca, in 2018. It narrates the story of Biko and Sharifa, a couple of twins who suddenly get rid from their life of slavery in a sailing factory.

Their journey across the sea will guide the children to a wild island, inhabited by savages and a terrible pirate named Barbastrisce. In search for a treasure, the pirate and the children will discover an unexpected truth. The libretto, written by Fabrizio Altieri, is a fairy tale full of references to the classics for children, accompanied by the music composed by Marco Simoni.

The graphic project aimed at branding the imagery of discovery and growth, with a set of animated illustrations which served as stage scenography backgrounds.
[ Stage Photography: Andrea Simi ]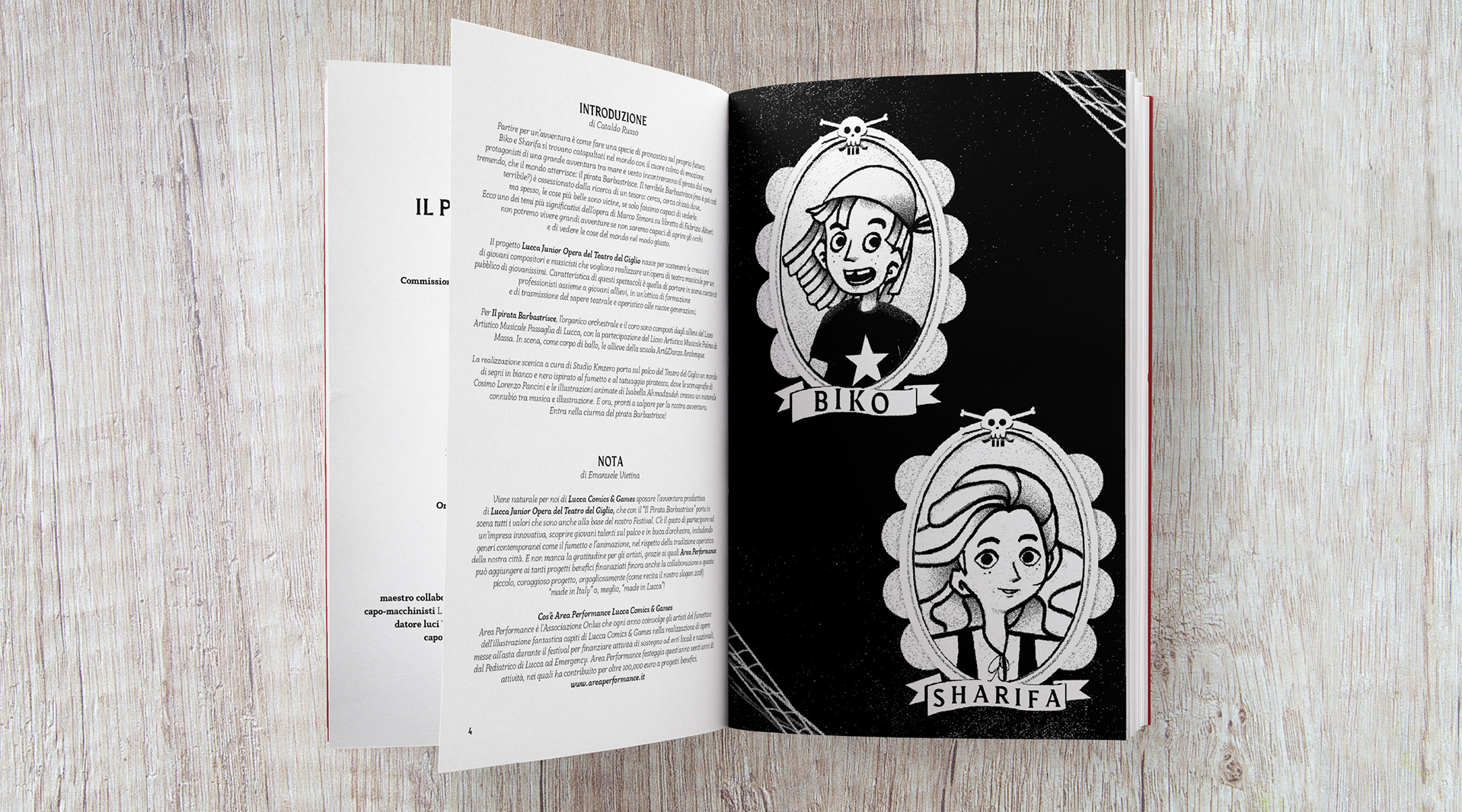 Biko

A kid dreaming of the sea and hoping that one change things will change.
He is Sharifa's brother.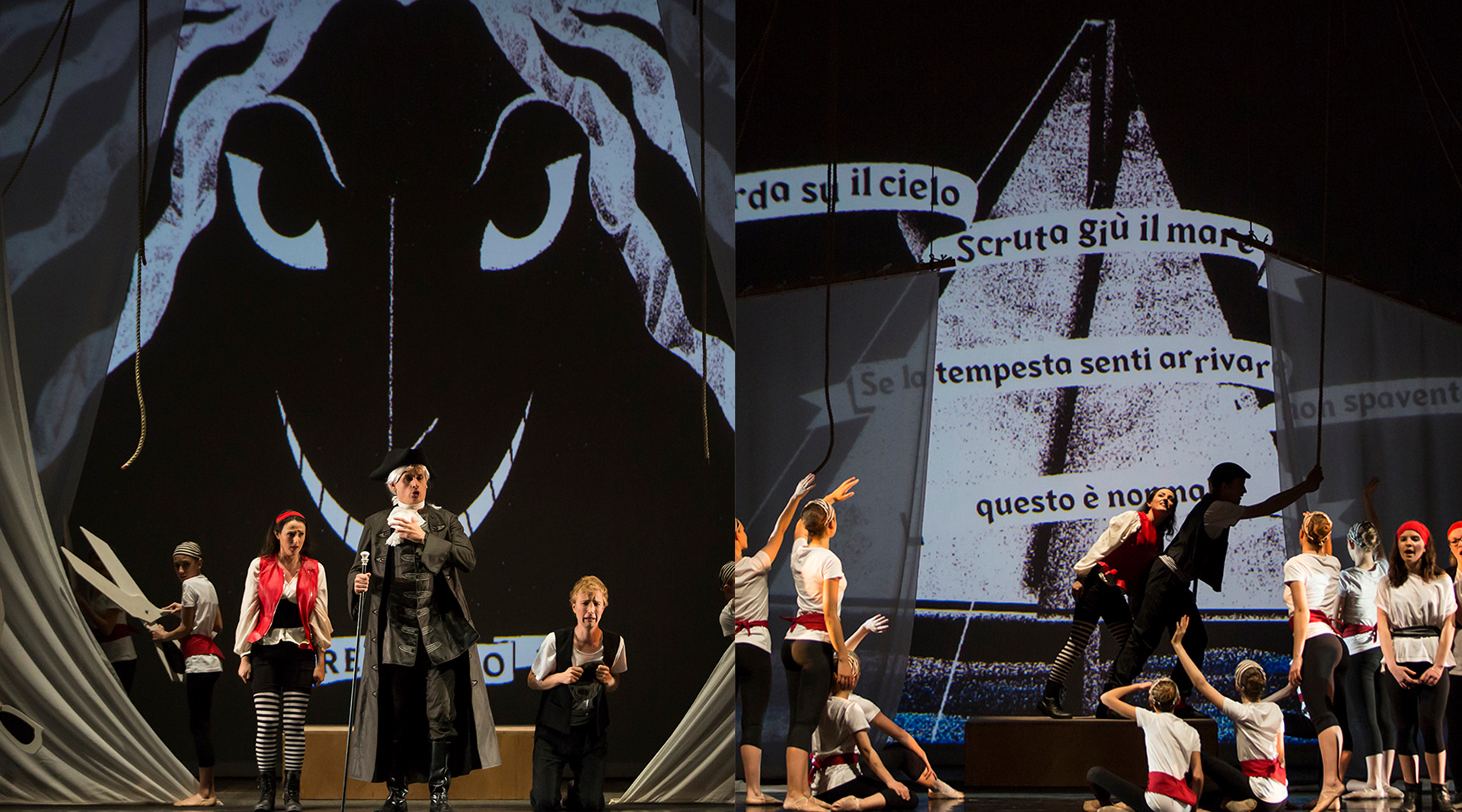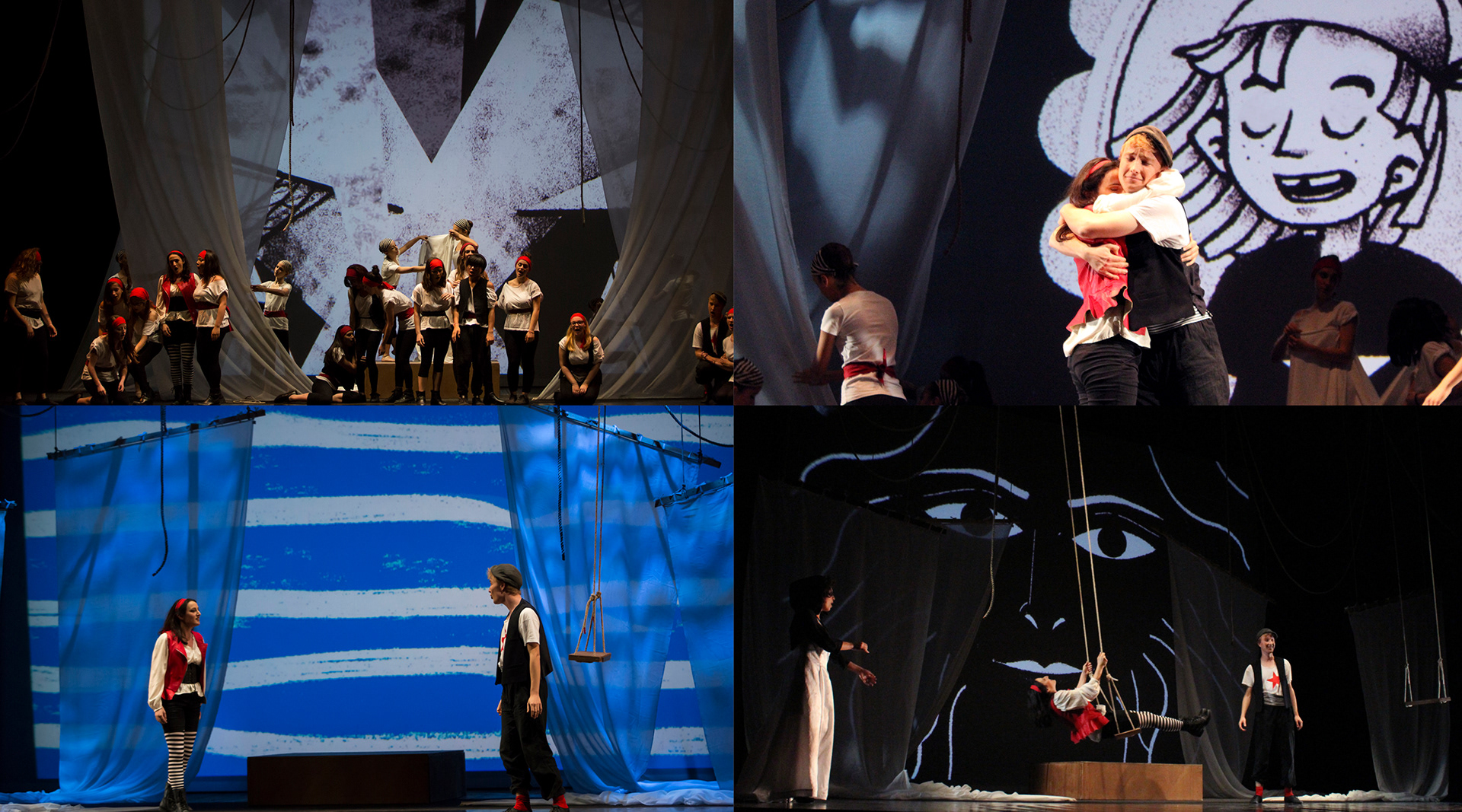 Sharifa
Biko's older sister. 
She always cares about her brother and is very clever.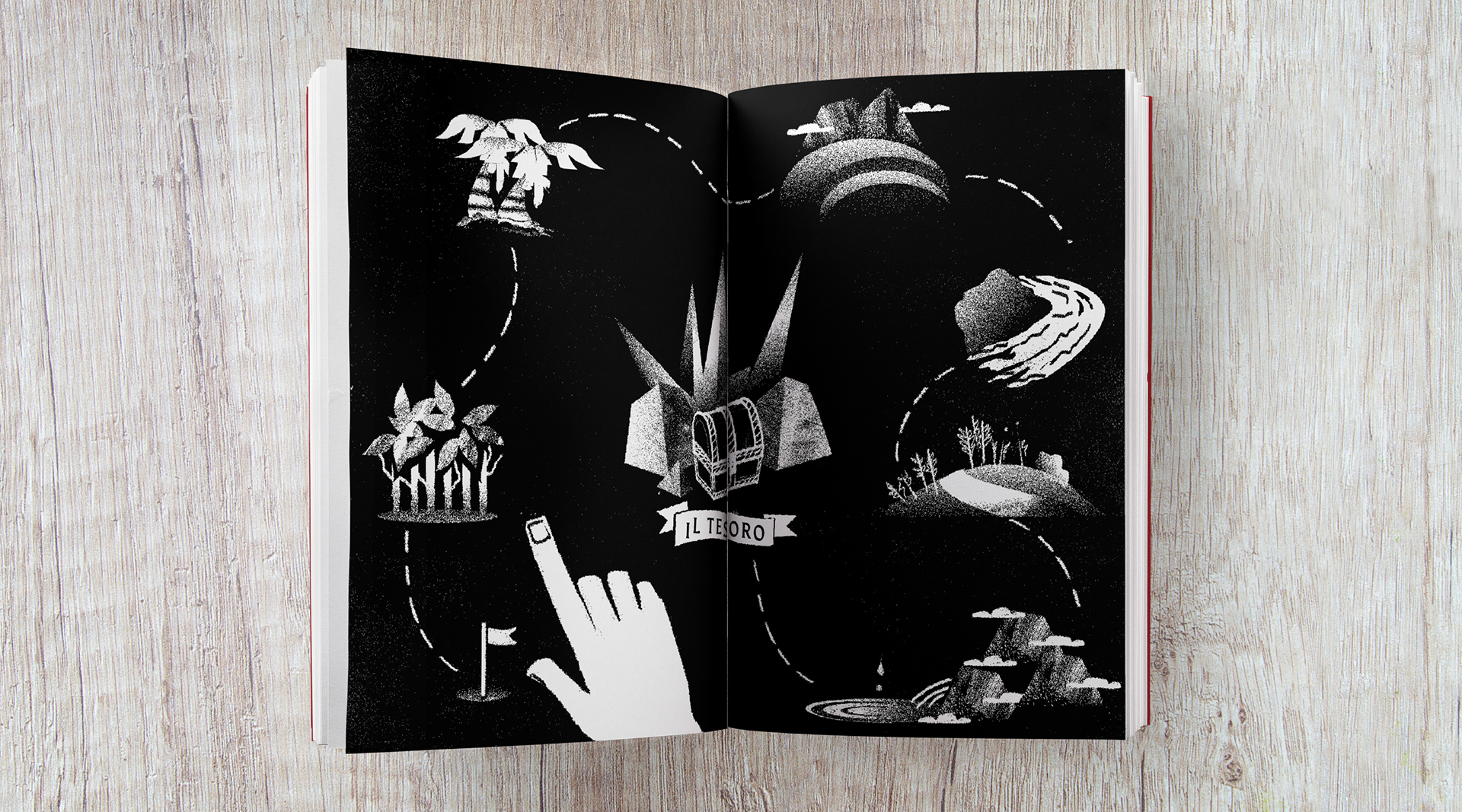 Barbastrisce
The (not so) scary pirate.

He lost one eye in a tremendous fight. No one knows his age.